According to the experts and psychologists, the non verbal communication can account for more than 75 percent of the impact of a message. The other 20 percent impacts the sound of your voice nd how you say something... and basically only 5 percent matter what you really say!
Here are some meanings of your body language most experts agree on.
ARMS CROSSED ACROSS THE CHEST
= disinterest
ARMS UNFOLDED
= openess, positivity
CROSSED LEGS (unless in a skirt)
= lack of interest, being withdrawn
STANDING WITH A VERY WIDE STANCE
=power, dominance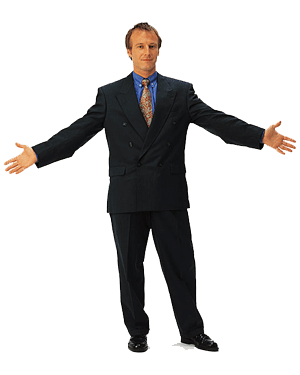 STANDING TALL
= confidence, good health
TILTING OF THE HEAD
=boredom or confusion
AVERTING THE GAZE
= disbelief
EXCESSIVE BLINKING (or comlete absence of blinking)
= lying
ECHOING AND MIRRORING
= sexual interest
Do you pay attention to your body language or to the body language of others?