Love the lipsticks by Catrice. For a budget brand, Catrice's lipsticks are impressive. They only cost €4,49 over here in Ireland

and come in various trendy colors like pinks, reds, nudes, oranges and

berries.

In my opinion,

their color range is one of the best available in the drugstore. Pigmentation is great, and they have a subtle vanilla

scent which isn't overpowering. The color is opaque and glossy

and feels creamy on my lips, and the best thing about them is that they don't dry out my lips.
Ok they are not the same quality

as the high end lipsticks such as YSL or Chanel, but pretty much close. And with just a fraction of the price you could buy all colors to experiment with the more unusual colors like orange or bright pink.
From Catrice's website:
Ultimate Colour Lipstick
Color! The Ultimate Colour makes your lips shine with highly-pigmented, rich shades. The smooth and creamy texture is extremely long-lasting and provides a gorgeous finish with great coverage that lasts for hours! Available in a total of 16 colors.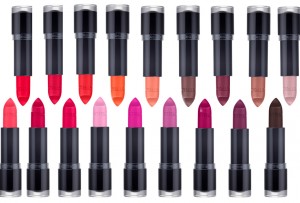 Ultimate Shine Lipstick
Ranging from soft nude tones to bright pink, the "most wanted" lipstick of the season. The creamy, soft texture provides intensive moisture, care and a beautiful shine. Comes in a high-quality, purist design for an elegant look. Available in a total of 16 colors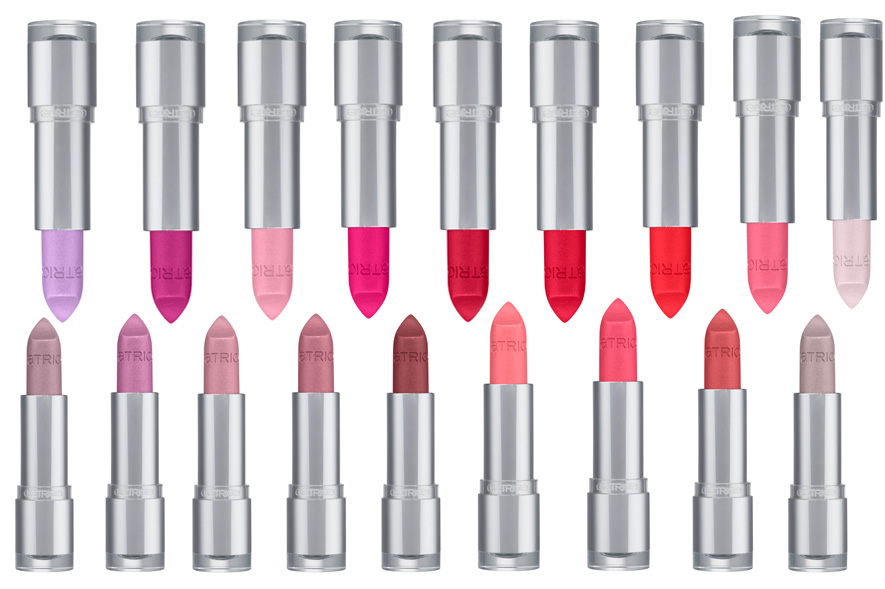 Colour Infusion Longlasting Lipstain
Longer lasting color, now! With the pen that gives lips semi-permanent definition, a light stain and pampers them with moisturizing ingredients – the new CATRICE Lip Stain! It offers the desired color infusion for our lips! Its fruity aroma lifts our spirits and is easy to apply thanks to the soft shape of the tip. Apply in several layers to intensify the color. Use waterproof remover to remove.
Available in a total of five colors
The colours I have purchased and
I'm loving so far are:
Ultimate colour 100 Lobster Love (bright coral/ pink red)
Ultimate Shine 060 Teddy brown (browny red )
Colour Infusion Longlasting Lipstain 030 Meet Mrs Rosevelt
(Lipstain with lip gloss)
Have you tried any

Catrice's lipsticks yet? What is your favorite budget brand for lipsticks?